About Nice Guys TV Mountings
Who we are: I started Nice Guys TV Mountings with a couple of bucks, a match, a stick of bubble gum and a little elbow grease. Wait, or was that how MacGyver escaped certain death in episode 304? Hahaha! Any who, my name is Wayne McGuire. I look forward to meeting you! I am a 37 year old home theater professional and the Head Nice Guy of Nice Guys TV Mountings. I live and work in central Alabama and have been in this beautiful state since the 4th grade. I attended Pinson Valley High School, Jefferson State Community College, and the University of Alabama at Birmingham. I started working when I was 16 and got my hard work ethic from my Mom and Dad. If you live in central Alabama, chances are I have ran into you at some point. And chances are it was a wonderful experience. I love meeting new people and it is one of the reasons I love doing what I do.
---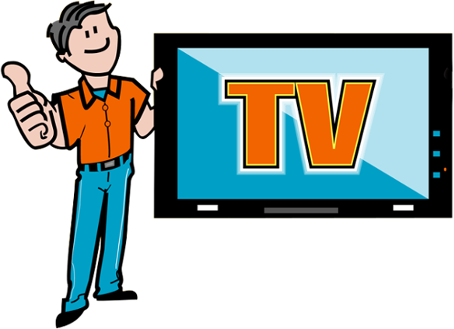 Why Choose Us?
Free In Home Consultations: Eliminate the guess work and get it done right the first time with a free In Home Consultation. What do you have to lose?
Fair pricing: Whether it's our world class service experience or our huge product line. Our prices are most often the fairest out there!
Licensed and Insured: We are fully licensed and insured to do professional work for you. Don't hire an "ole buddy of mine". Safety comes first. Pay a professional and get it done right the first time.
Support your local/small business: While the goal is to grow and one day have Nice Guys all across the country changing the face of the industry. We are currently very small and in need of your business and word of mouth. Help us spread the word here in central Alabama. There is a new guy in town. A Nice Guy!
Certified Nice Guys: We never use sub contractors or contract out any of our work. One simply does not walk into Mordor and become a Nice Guy Installation Specialist. To be a Nice Guy one has to not only possess the skills and knowledge to perform the installations to our level of excellence but one has to possess key character and personality traits. When you buy a service from us, you are not just buying a service. You are buying an experience.
Friendly attitudes: To me this is the most important reason to choose us over our competition. Let's look at our slogan: Friendly Faces. Professional Results. What does that mean exactly? Simply put, we are going to deliver professional results while having fun doing it. It's a promise that you will never have to worry about a bad attitude showing up at your door. We all know that is the standard for service companies now. Bad attitudes, always late, lack of communication, always rushing, and they never take the time to show you how to use your new cool stuff. We are going to change the face of the industry by changing the way people view service companies and service technicians.
On Time: Our guys will arrive within the communicated window. We will call, text, and email when we are on the way.
Smaller Arrival Windows: Tired of appointment windows like 8am-4pm or 7am-7pm? You normally have to devote your entire day to waiting on the arrival. Well not at Nice Guys! We give 1-2 hour arrival windows and communicate all the way through.
Sit back and relax guarantee: Some companies lure you in with that 99.99 mounting and show up with one guy to mount that *80″* HDTV. Guess who will have to help them lift that TV onto the wall? Unfortunately, they ask you to. At Nice Guys we guarantee that you will never be asked to help with the installation. So sit back and relax. Let us make this the best installation experience you have ever had.
Never overbooked: We spend the time with you building a relationship and teaching you how to use your new system. To make sure every customer gets the same experience, no more than 3 jobs are ever booked in a single day. Full Home Theater installations get a Nice Guy team to themselves the entire day.
One Stop Shop: We carry everything you need: TV's, projectors, screens, surround sounds, sound bars, speakers, remotes, furniture, mounts, cables, surge protectors, routers, and much much more. We cut out the retailer entirely and get everything direct. The result is same day delivery and installation, and a seamless experience.